Buying a property in Sri Lanka – Step by step guide.
Introduction
Sri Lanka is a small island nation that packs an immeasurable amount of geological diversity, scenery and natural beauty. A few hours of travel can make a huge difference in climate and scenery. Sri Lanka is an island rich with many natural resources and a growing property market. It is home to a rapidly advancing metropolitan city; Colombo and an upcoming global financial hub; Colombo Port City.
Situated at the centre of frequently used global maritime trade routes, Sri Lanka is a vibrant country that attracts a lot of attention from investors and tourists alike. The property market of the country is witnessing its own kind of hike. Property value in Sri Lanka is improving day by day, and many intricately designed skyscrapers are redefining the traditional nation as we know. That makes investing in the country now better than ever.
That being said, real estate transactions can be a stressful and time-consuming process at times, especially if you are a first-time buyer. This step-by-step guide is prepared by us to help you navigate through this process of buying a property in Sri Lanka with ease.
NOTE: This guide is only applicable to Sri Lankans and Expats or foreigners with Sri Lankan dual citizenship. If you don't have Sri Lankan citizenship, the process will be slightly different. Please feel free to contact us and we can assist you with the process.
Step 1: Decide on your budget
This is the crucial first step to investing in any real estate. You have to find out what your spending capacity is and decide on a budget for the investment. You have to keep in mind that the net spending will be more than the agreed price of the property due to some additional fees and taxes. This can add somewhere between 6-9% to the value of the property (Please check with your real estate agent or lawyer for the current rates as it may change from time to time). Many potential buyers get disappointed after finding their ideal property because they neglect this important step.
If you are planning to go for a housing loan, it is always best to discuss with your bank's credit officer and obtain a pre-approval on the loan amount before going to the next step.
Step 2: Research and find your ideal property
Define your purpose for investing in real estate before doing your research. This will help you decide on the location and the type of property to look for.
Sri Lanka has a very diverse range of real estate to choose from depending on your purpose. For example, if your purpose of the investment is a vacation home, cities like Kandy, Nuwara Eliya or Galle would be ideal because of the rich natural surroundings and relaxing vibe. But if it's for work, an apartment in Colombo might be best. If your purpose of investment is to flip the asset, cities with properties in high demand would be ideal. On the other hand, if you want to rent the property, cities or towns with high tourists' turnover will be a good choice.
The next step would be to research the market to list down the ideal properties that fits your budget and purpose. Property investment is a very important financial decision and therefore you should fully understand what you are committing yourself to. Always make sure the property you chose is the correct one in terms of value. You can do so by talking to someone who has recently invested in a similar property in the area or discussing it with your real estate agent.
Step 3: Visit and inspect the property and ask the right questions from the seller
Visiting properties will make it easier for you to identify the ideal property than looking at pictures and videos. This also gives you a chance to thoroughly inspect the property and neighbourhood. Properties that require repairs such as electrical works, roofing, plumbing or flooring can cost you time and money. Professional realtors are equipped with the knowledge to detect such anomalies and instruct you on repair costs. This will help in negotiating the price with the seller if you decide to make an offer.
Also make sure to ask the right questions from the seller. For example, ask if the property is mortgaged to a bank, if they have the approved street line certificate, if they have the certificate of ownership etc.
Step 4: Make an offer and get it accepted
Once you have visited and inspected the property and you are satisfied, make an offer. If the seller makes a counteroffer or is not happy with your offer, it is always best to negotiate through a realtor. They can guide you with a realistic price for the property and negotiate with the seller on your behalf until you get a price that you are comfortable with.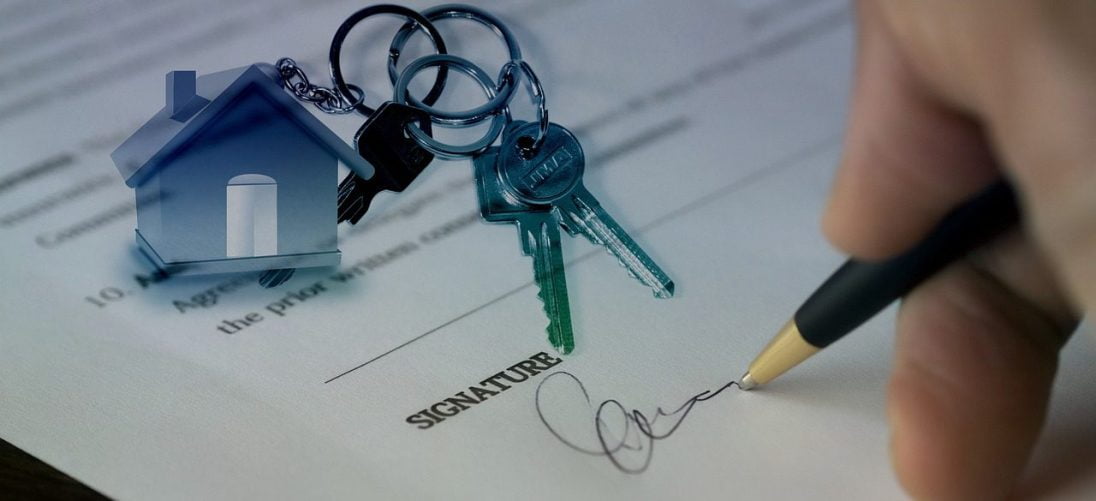 Step 5: Appoint a lawyer
Once you get your offer accepted, appoint a lawyer. As a buyer, working with a trusted lawyer would mean that it reduces your chances of being scammed by fake sellers. When you are selecting a lawyer, consider his or her experience and speciality or ask for recommendations from a trusted friend, family member or ask your real estate agent.
Appointing a lawyer can help you with conveyancing, property title checks, preparing the Title Deeds and other documents and many other legal works.
Step 6: Reserve the property with a Sales and Purchase Agreement (SPA)
Signing an SPA symbolizes that you will purchase the property from the seller and that the seller will sell it to you. This means the seller cannot sell it to anyone else within an agreed timeframe. This time will be useful for your lawyer to verify all the relevant documents and do the required checks. If you are getting a housing loan, you can consult with your bank regarding their processing time and set the time frame according to their suggestion.
Your lawyer can help prepare this agreement for you. An SPA will include the agreed price, obligations of buyer & seller, payment schedule including any deposits, details on when the contract can be terminated, reasons for termination, penalties, etc.
Step 7: Get the legal works done
Your sale can be completed only after the legal paperwork is done. This will include checking and verifying some documents such as the title deeds, ownership history, certificates of conformity, documents to show payments of taxes and local rates etc. Don't worry if you don't know where to get these documents or how to verify. Your lawyer will help you with this process.
Step 8: Complete the sale with the Deed of Transfer (DOT)
Once the legal paperwork is complete, you can go ahead and complete the purchasing process. The final transfer of ownership and title takes place through the Deed of Transfer (DOT). You need to schedule a meeting with the seller, lawyer and 2 witnesses for this. Once all the pending payments are settled, the seller will sign the DOT. Your lawyer will then validate it and register the property title with your name in the land registry. Finally, once the registration is complete, you will receive the certificate of ownership.
That legally completes the process of buying a property in Sri Lanka!